Search the GreenDavies Family History Web Site
Enter one or more keywords to search for.
Note that '*' and '?' wildcards are supported.
Search results for: Porthdinllaen in category "Tree"


1 result found.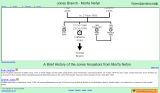 Information about the Jones Ancestors from Morfa Nefyn
... died after 1837. Griffith Jones Griffith was born in Aberdaron circa 1796. He married Margaret and by 1819 was living at Bwlch-Bridin on Porthdinllaen Beach, Morfa Nefyn. He worked as a mariner in the coastal trade. Griffith died on 20 October 1858 and is buried at ...
Search powered by Zoom Search Engine