Search the GreenDavies Family History Web Site
Enter one or more keywords to search for.
Note that '*' and '?' wildcards are supported.
Search results for: Bwlch Bridin in category "Tree"


1 result found containing all search terms.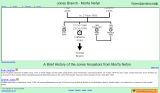 Information about the Jones Ancestors from Morfa Nefyn
... circa 1796. He married Margaret and by 1819 was living at Bwlch-Bridin on Porthdinllaen Beach, Morfa Nefyn. He worked as a mariner in ... , Branch, Ancestors, Morfa Nefyn, Morva Nevin, Bwlch Bridin, Fron Oleu, Catherine Thomas ...
Search powered by Zoom Search Engine